6 九月
Tridel多倫多2019巨作The Well Condos震撼上市!
The Well公寓集生活、餐飲、購物、娛樂、工作於一處。
為業主們提供更有意義的居住體驗!
Live
Live amongst 1.5 million squarefeet of residential bliss, built to reflect the King West lifestyle.
生活
150萬平尺居住空間,盡享Kind West高尚生活。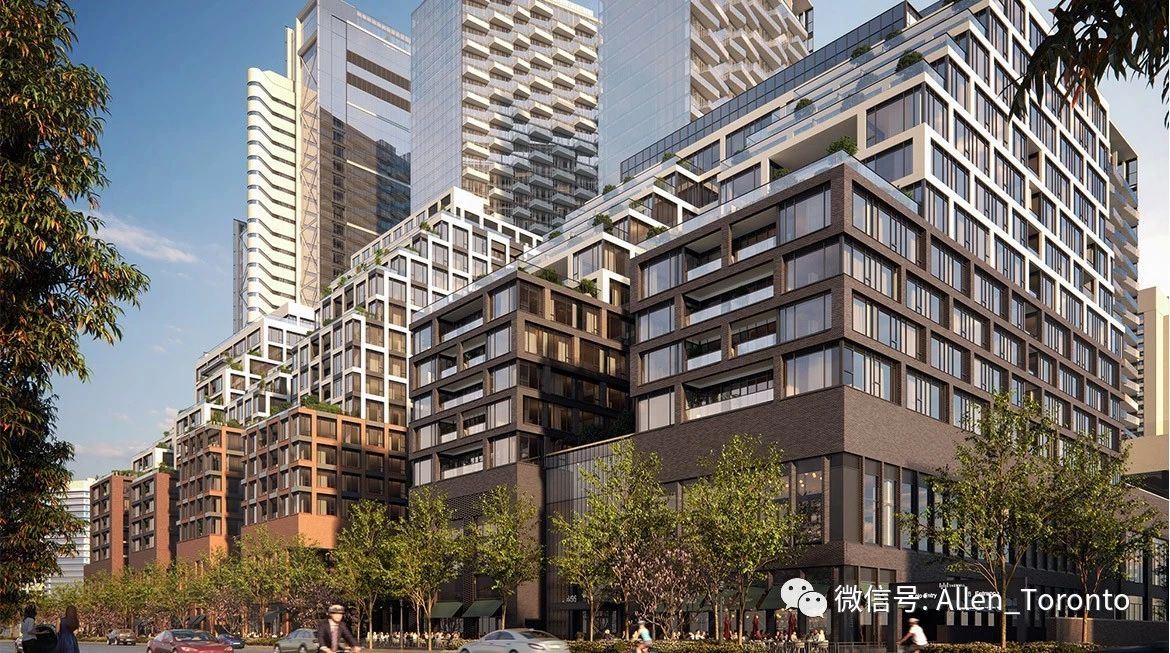 WELL LOCATED
With a perfect Walk Score of 100%,the King & Spadina neighbourhood that The Well is part of is an easy stroll from some of the greatest streets and venues in North America.
位置優越
100%完美步行出行評分,The Well所屬的King & Spadina社區距離北美著名街道只有幾步之遙。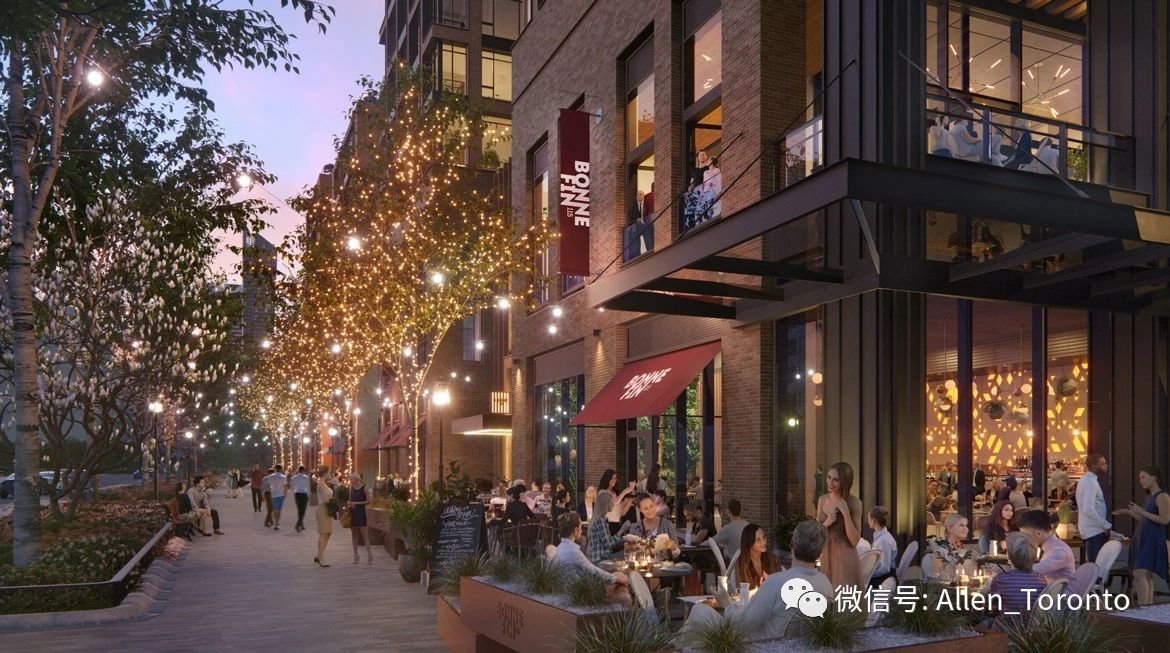 TRIDEL AT THE WELL CONDOS
The Well condominiums by Tridel will offer two distinct livingopportunities: Urban living in two condominiums along Front Street, andboutique signature living along the revitalized, historic Wellington Street.
由著名建築商Tridel開發
多倫多著名開發商Tridel打造,同時擁有臨近Front Street的都市生活和臨近Wellington Street的精緻生活。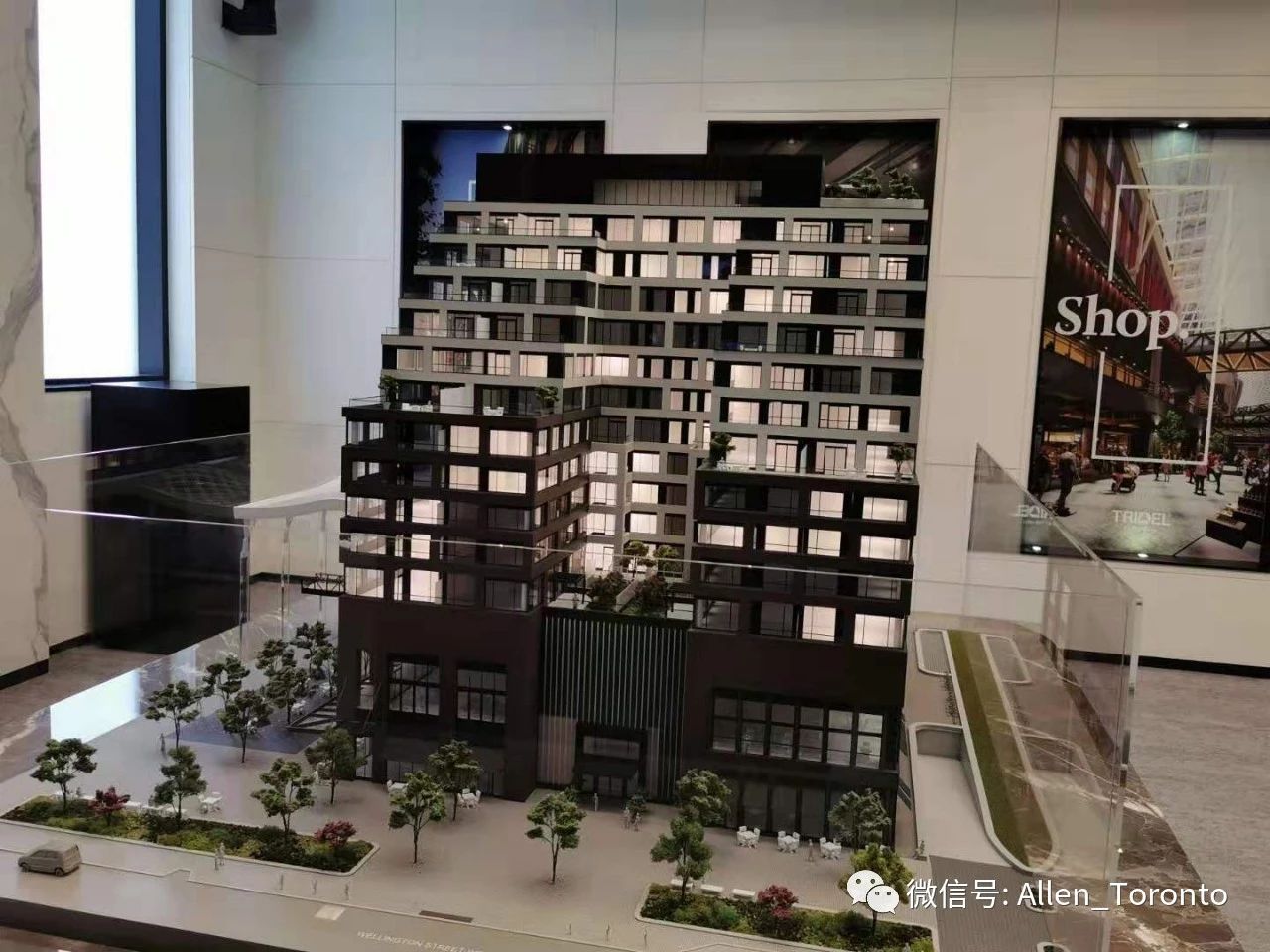 Eat
Eat in food halls, casual eateriesand world-class restaurants, or pick up market-fresh food.
餐飲
休閒餐館、世界一流的美食餐廳、美食城彙集,也可在樓下的超市中購買新鮮食材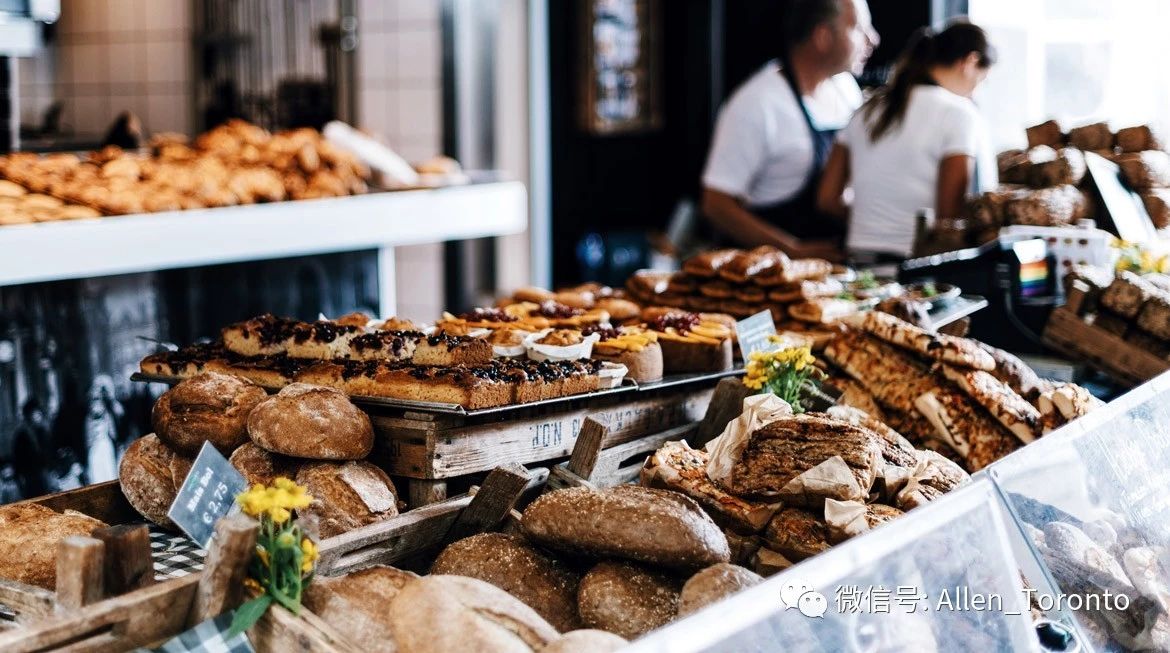 WELL SERVED
The Well's restaurant row bringstogether renowned chefs and globally inspired flavours to create new andunforgettable dining experience. Take a seat and enjoy masterfully planned foodofferings inspired by international culinary innovation.
世界級風味美食
彙集眾多全球頂尖主廚,盡享全球風味美食,令人難忘的高檔用餐體驗。坐下來享受世界級創新料理。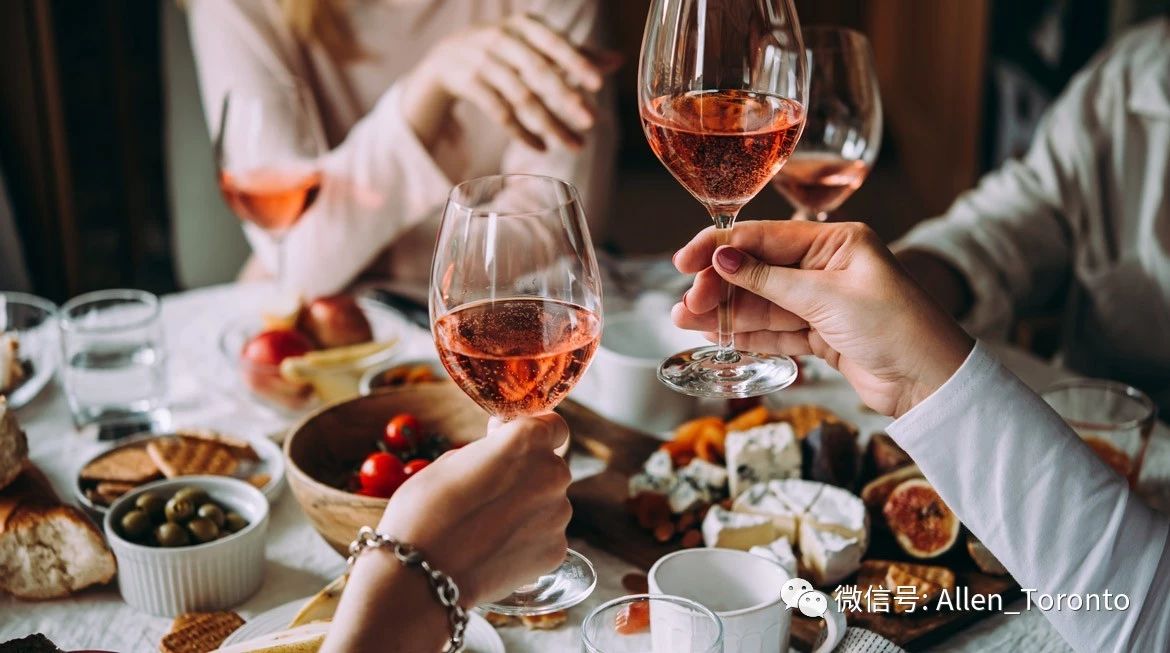 A FOOD LOVER'S PARADISE
At Fresh Market, specialty vendors and culinary artisans tantalizeyou with delicious offerings to try on the spot or take home for later.Cheesemakers, fish mongers, bakers, and butchers come together with purveyorsof the freshest local produce.
美食愛好者的天堂
在Fresh Market,各類鮮果、蔬菜、肉類、水產供應商為住戶們準備了精美的食材,還將設有烹飪師現場為住戶烹飪食材並提供試吃。當地的各類新鮮食品供應商在此聚集,為住戶提供最新鮮綠色的產品。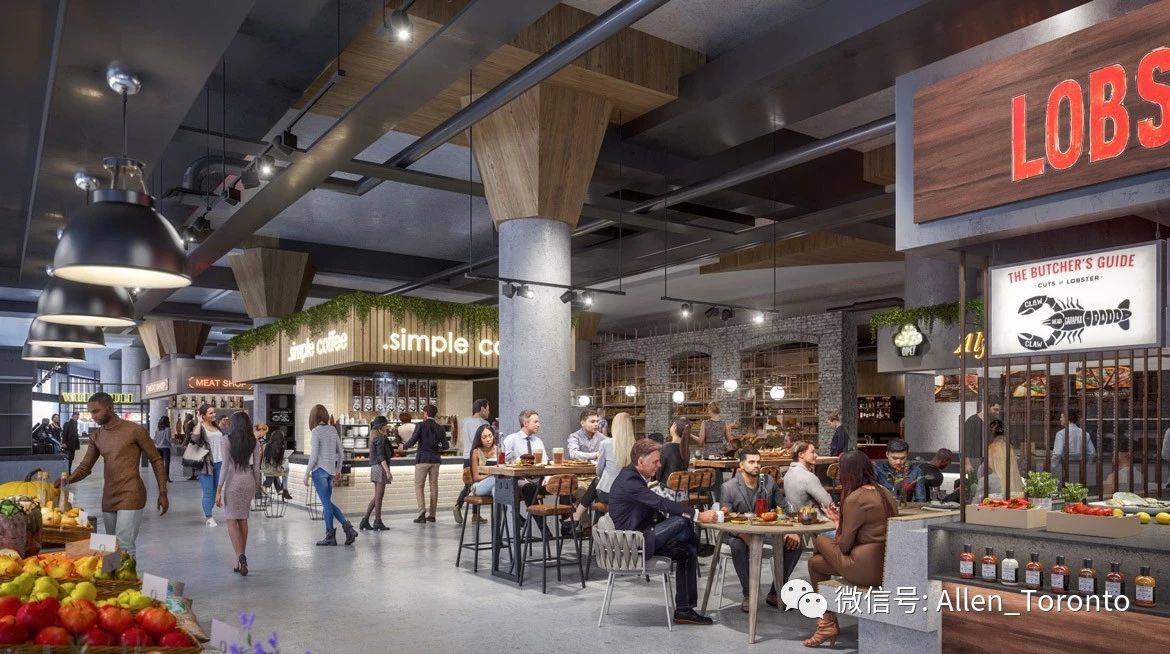 Shop
Shop in over 500,000 square feet ofretail space, unique pop-ups and brands you know and love.
購物
超過50萬平方英尺的零售購物空間,眾多您熟悉和喜歡的品牌店在此彙聚。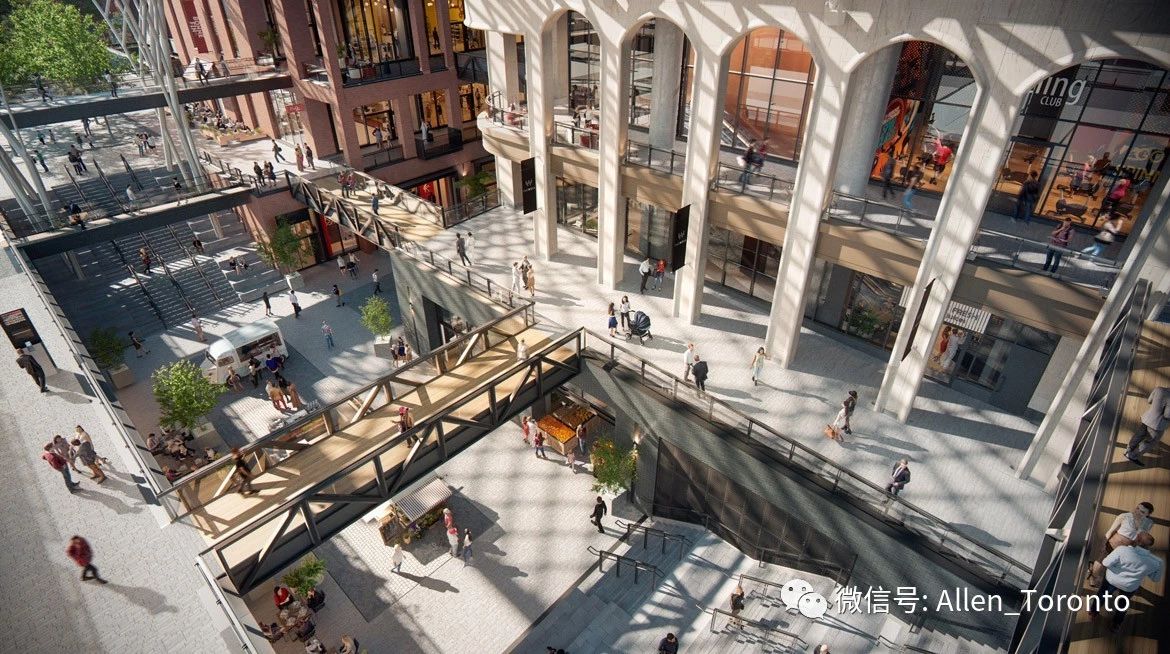 WELL SPENT
More than 420,000 square feet offluidly designed indoor and outdoor retail space bring together the best of theworld's retail experiences, attracting shoppers from far and wide.
便捷的購物體驗
超過42萬平方英尺,流暢設計的室內和室外零售空間,彙集了世界各地的品牌和消費者。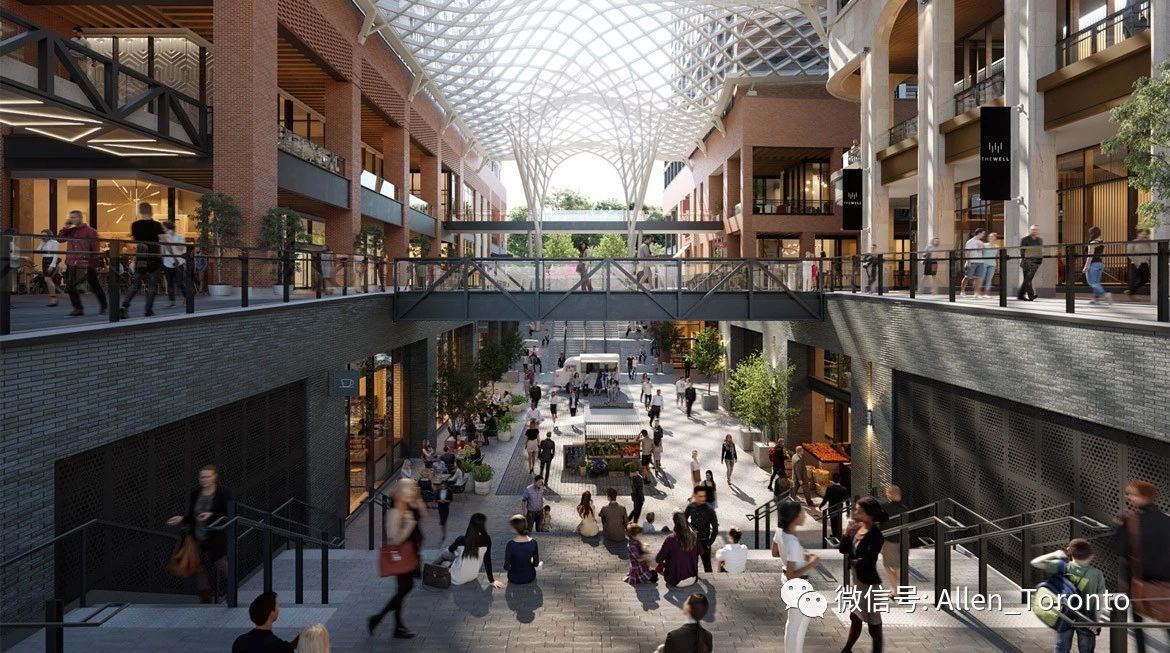 OPEN AIR CONCEPT
A dramatic glass canopy visually connects you to the outdoors,with soaring blue-sky views. When it rains or snows, you'll be sheltered fromthe elements, free to explore green spaces and enjoy the feeling of al frescoshopping and dining.
開放式概念
購物區上方為全玻璃屋頂,讓您在購物的同時仿佛置身戶外,在享受室內適宜溫濕度的同時感受戶外蔚藍的天空,享受戶外購物和用餐的感覺。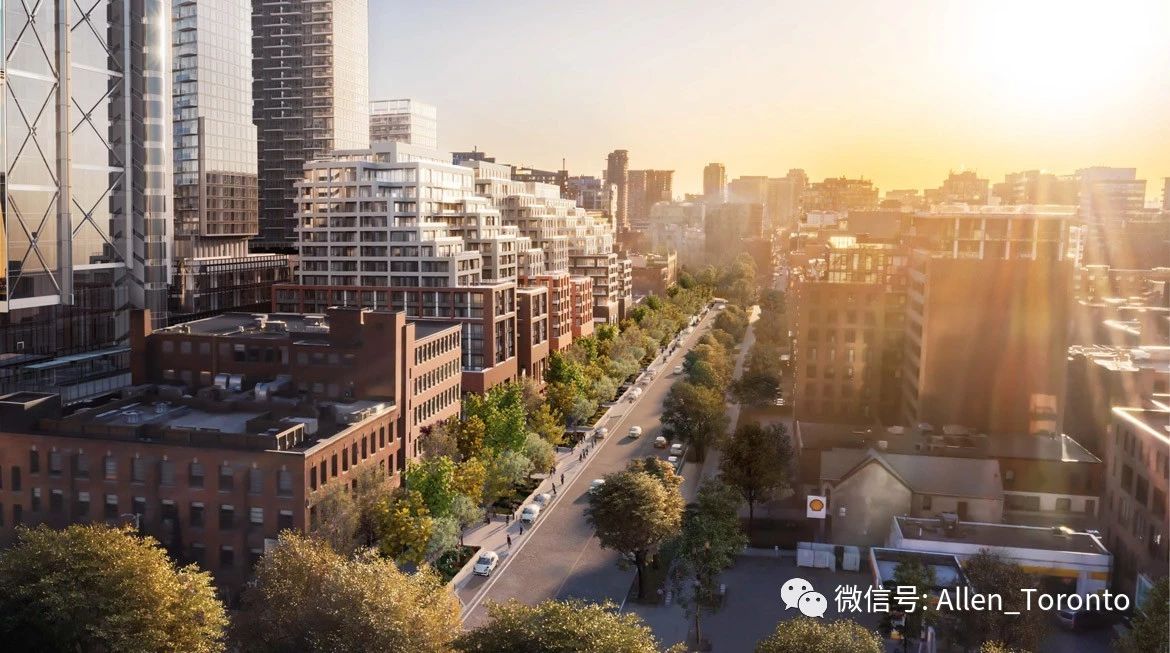 Play
Play in ample green space and anopen-air promenade.
娛樂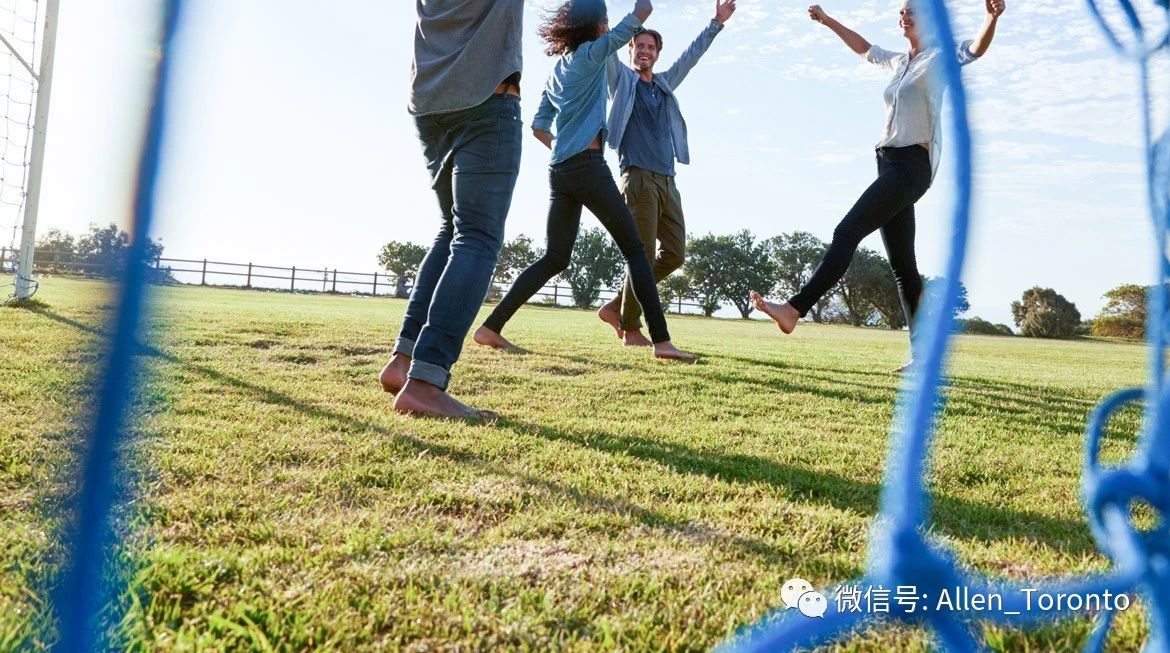 WELL PLANNED
Indoor and outdoor spaces populateThe Well, enabling the opportunity to gather, entertain and engage with art,culture and community programming – whether you live, work or play there.
娛樂安排
The Well公寓設有多處室內和室外娛樂空間,不論您是在這裡工作或居住,都有機會參與藝術、文化、社區活動等各類休閒娛樂活動。
SPACES TO EXPLORE
Fully one third of the total area of The Well will be publicallyaccessible outdoor space.
等待您探索的空間
The Well占地三分之一的空間都是對所有住戶開放的戶外空間。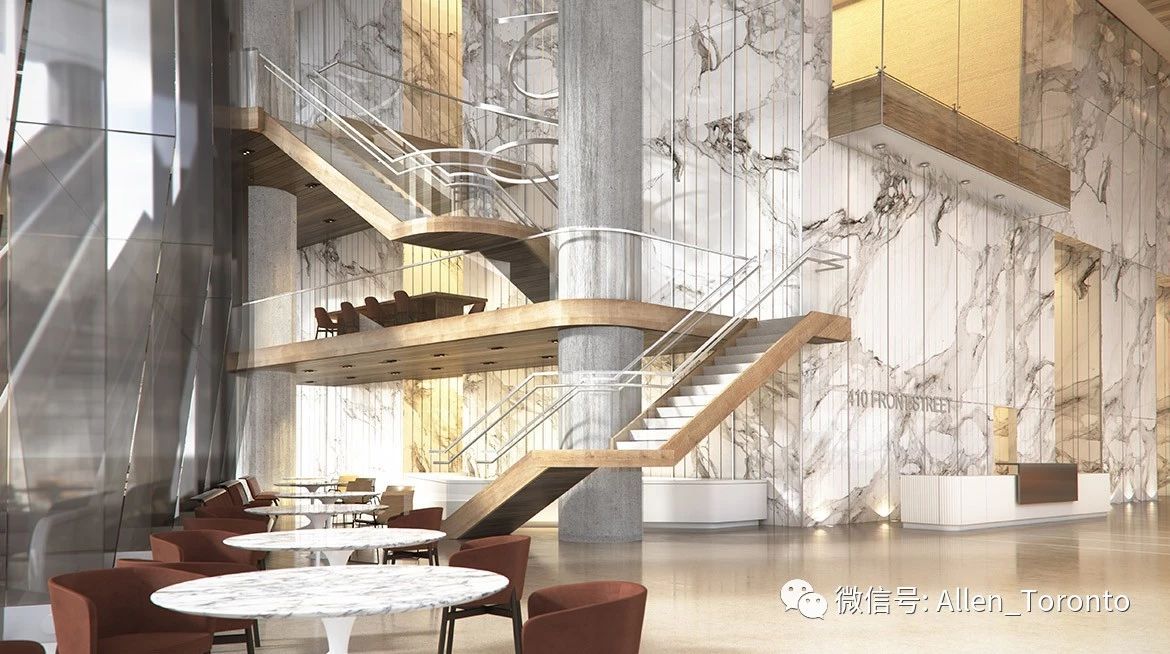 Work
Work in over one million squarefeet of sustainable, agile office space, built with the productivity and flexibilityneeds in mind.
工作
超過一百萬平方英尺可持續且靈活的辦公空間,適合各個行業的需求。
WELL ROUNDED
The offices at The Well will offersophisticated workplace solutions, with over 1,000,000 square feet of flexiblespace available for rent in one of the most inspiring professional hubs inToronto.
工作環境
The Well為各類辦公室提供最先進的工作場所解決方案,在多倫多最具啟發性的專業中心提供超過一百萬平尺的辦公室出租。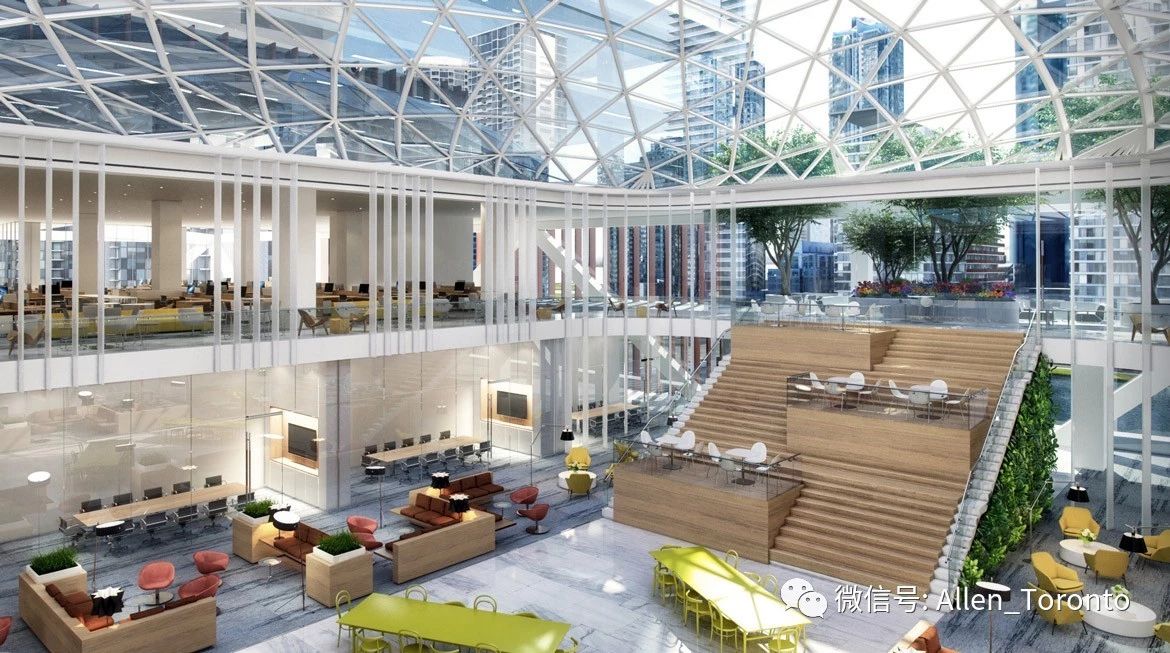 LEED® CERTIFIED
Registered under the LEED® green building rating system, andtargeting a LEED® Platinum certification, this 38 floor offset core buildingcan accommodate the evolving needs of today's office users.
LEED®註冊建築
白金級別認證的LEED®註冊綠色建築,這棟28層的中心偏移建築可滿足不斷變化的現代辦公需求。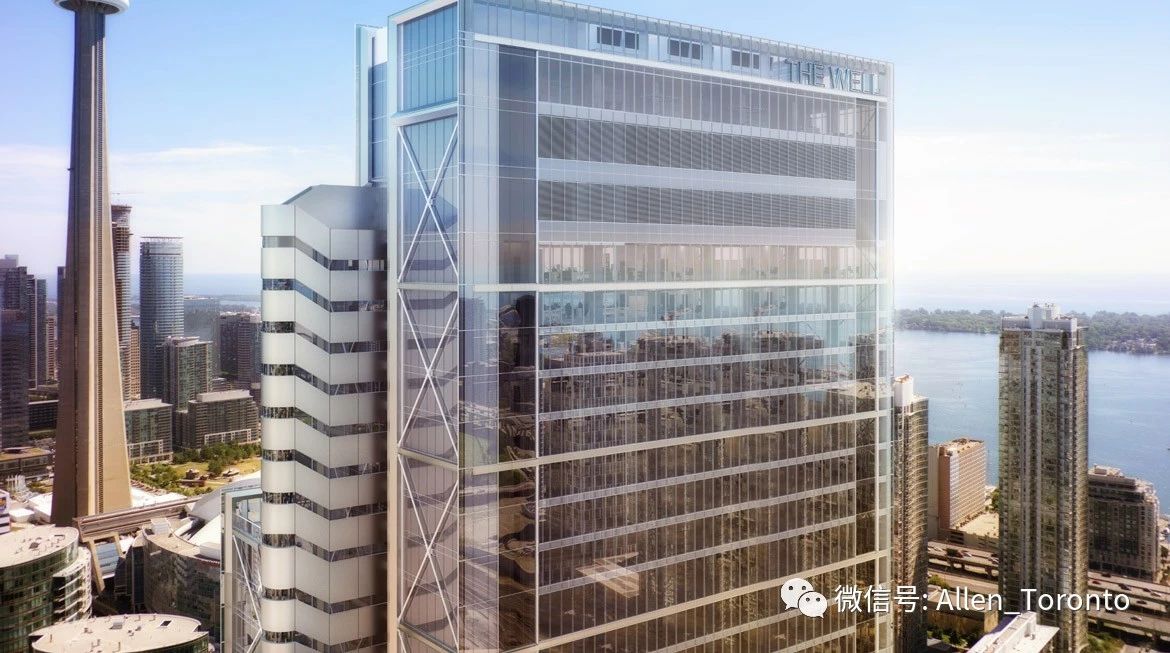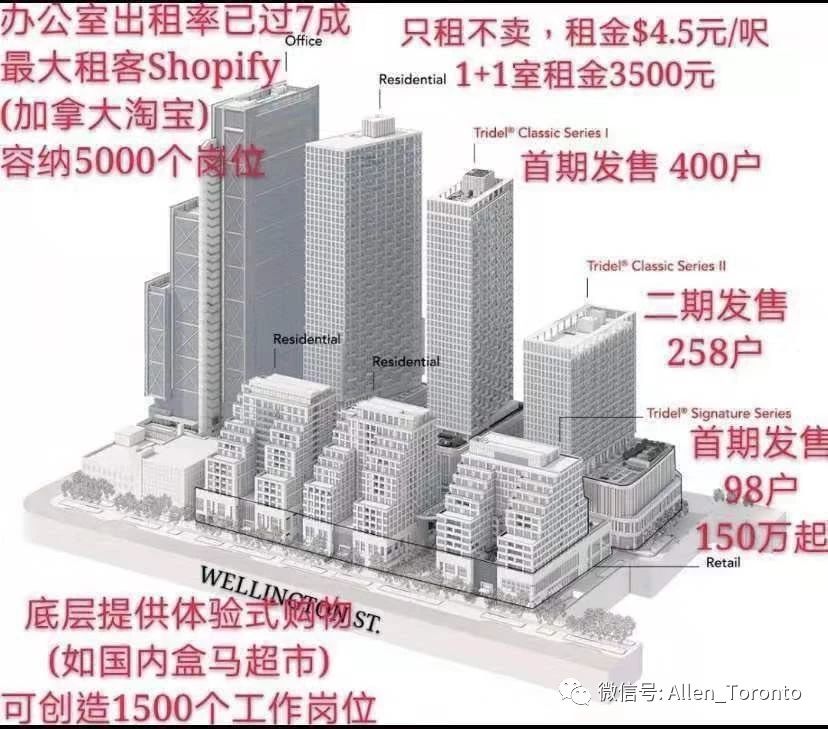 掃下面二維碼,添加Allen微信
第一時間獲取戶型圖和價格表!